Try the Exquisite Belgian Beer
Yet another important element that makes Belgium such a prominent choice among tourists is its broad range of available beers. This aspect in particular is of great interest when it comes to the tourists who arrive in this wonderful country. Therefore, all Kazakh prospecting tourists who expect to visit the country in the nearby future should definitely save some time especially for trying out the impressive varieties of beer that one might be able to find there.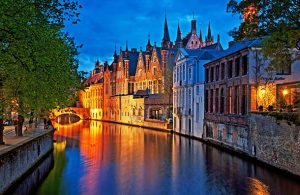 Being seen by many as an equal competitor to Germany or Ireland in terms of beers, their characteristics, assortments and types, Belgium holds an impressive array of different types of beers, each one having its own sub-types, therefore ensuring that the thirsty traveler always has where to choose from.
Kazakh tourists are advised to have a look at the available beer types before actually arriving in Belgium, as this process will enable them to save precious time in sorting out what type would they like to try on location. This technique not only does save time, but it enables tourists to become acquainted with the different assortments available and their unique characteristics and therefore decide what they will try.
The main types which comprise the endless beer diversity in Belgium can be summarized into pale lager, lambic beer and Flemish red beer, each with its own exquisite characteristics.
Pale lager is the most common beer type, having a pale to golden-colored aspect and a certain degree of bitterness associated with it. On the other hand, lambic beer distinguishes itself as being a beer which is fermented using great care and yeast that is personally cultivated by the brewers that produce it, resulting in a truly unique drink. Last but not least, Flemish red beer (or ale) is a different, sour type of beer which is fermented using different organisms, this process leading to an increased sourness associated with it.