General Information for Kazakhs who Wish to Visit Belgium
This page will offer all tourists who come from Kazakhstan some useful insight when it comes to the country of Belgium as their tourist destination.
One important aspect that might have a considerable influence when it comes to visiting Belgium is the climate, which is entirely different than the one from Kazakhstan. This might not seem such an important aspect, but given the great differences in terms of temperature and more importantly, increased humidity due to the proximity to the sea, Kazakhs might experience discomfort in various forms.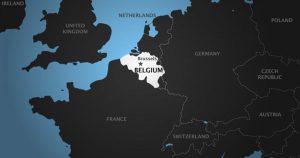 Therefore, all Kazakh prospecting tourists are advised to have a closer look at the weather forecast for their estimated stay in Belgium, and wear appropriate clothes that can shelter them from the cold and humid environment.
Be it if they choose to travel from the main airport Kazakhstan, which is Astana, or other subsidiary airports, the best alternative is to search for flights that have their arrival at the Brussels airport, which has the advantage of being located approximately at the center of Belgium, therefore offering ample possibilities in terms of traveling to other cities and destinations.
Another factor that might be considered as very important when arriving in Belgium as a Kazakh tourist is the visa and the location of the Kazakh embassy in Belgium, together with some contact details, in case circumstances dictate. All aspects regarding the embassy and its important information will be covered in a dedicated page.
When it comes to the accommodation in Belgium, Kazakh tourists are advised to book their stay in advance, as they might be able to benefit from a discount of up to 50% on most deals. Furthermore, once arrived in Belgium, the choice of transportation will impact the tourists' itinerary and vice versa. Renting a car is quite easy, but resorting to the well-developed railway infrastructure is also a viable solution.